Nikon D7200 Review – At a glance
24.2-million pixel, APS-C-sized sensor
ISO 100-102,400 (extended)
3.2in, 1.23-million-dot, fixed TFT LCD screen
51-point Advanced Multi-Cam 3500 II AF system
£849 (body only)
The D7000 series of cameras, to which this new model belongs, is Nikon's APS-C-sensor flagship. Boasting a superb feature set for the enthusiast photographer, this range is the crème de la crème from the Nikon stable.
These days, there is often little that separates cameras when new models are released, and the D7200 isn't an enormous leap from its predecessor, the D7100. However, a few key differences do exist, including an improved AF system, a new processor, the inclusion of NFC connectivity, and additional video upgrades that serve to make the D7200 Nikon's best APS-C model to date.
Nikon D7200 Review – Features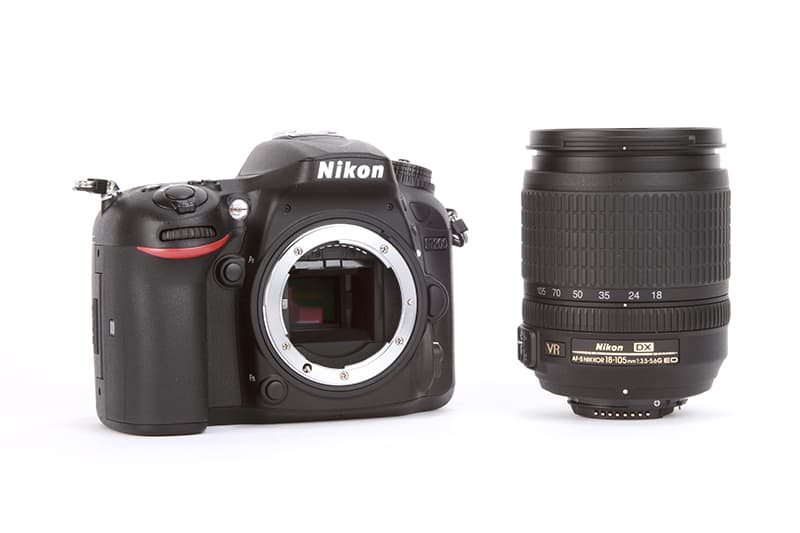 Inside the D7200 is an APS-C-sized, DX-format sensor measuring 23.5 x 15.6mm, with a resolution of 24.2 million pixels. The D7100 was the first of Nikon's camera to do without an anti-aliasing filter, and the D7200 follows suit. As such, the camera should produce slightly more detail than it would otherwise have done. However, this brings a risk of artefacts such as moiré patterning although these can largely be removed in post-production.
Processing power comes from the latest Expeed 4 processor, which is an upgrade from the D7100's Expeed 3. We see the same 6fps shooting speed – or 7fps in x1.3 crop mode – as the D7100. There is, however, a large increase to the buffer.
Whereas the D7100 is capable of a meagre five raw files before the buffer is full, the D7200 shoots up to 18 14-bit raw files or 27 12-bit raws. Also, the D7200 will buffer 100 JPEG images, which is likely what many wildlife and sports shooter will opt for. We also see a native sensitivity of ISO 100-25,600, with two extended settings reaching up to ISO 102,400 – although both of these are monochrome only.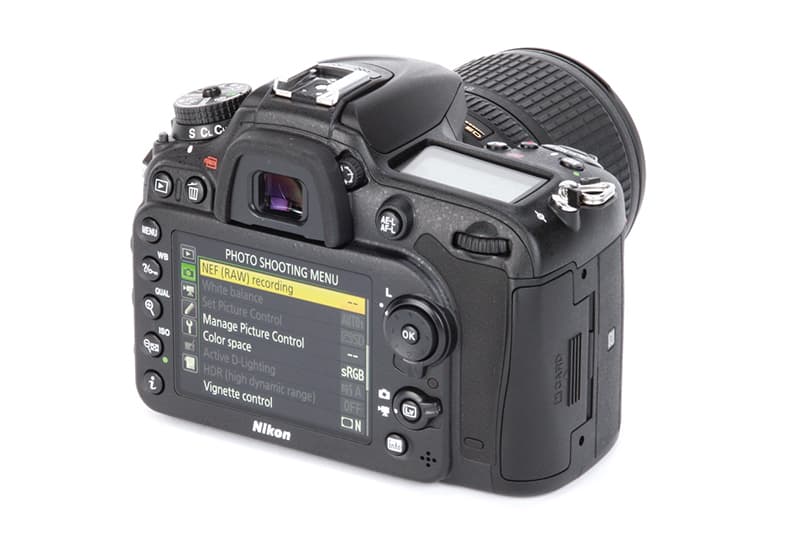 Several features have now filtered down through the Nikon range after first appearing in the D810. These include the flat picture style, and exposure smoothing in time-lapse mode. The first of these is designed primarily for use when shooting video – although it can be applied to still images too.
It provides a basis for videographers to record footage with very little in-camera processing applied, making it easier to colour grade and sharpen the footage in post-production. The time-lapse mode is much like that on the D810, with exposure smoothing working by blending frame-to-frame to achieve time-lapse footage without visible flickering.
Interestingly, and for the first time from Nikon, we see the inclusion of NFC to aid Wi-Fi setup. This allows users to simply tap their NFC-enabled device with the camera to connect the two. From there, users can download images and share them out, as well as shoot pictures in live view using their smartphone or tablet.
Video recording is available in Full HD resolution, giving 1920 x 1080-pixel footage at 60p, 50p, 30p, 25p and 24p, as well as other frame rates at lower resolutions. However, to shoot at 60p or 50p with the high-quality setting enabled, the camera must be in its 1.3x crop mode and will only record 10mins of footage. If the camera is in its normal-quality setting, it will record for 20mins, still in 1.3x crop mode.