Fujifilm's X-series compacts share the same aesthetic values to their compact system camera counterparts and remain an attractive proposition for those after a classic and stylish model that provides all the manual control one could ask for.
At first glance, Fujifilm's third premium compact – the X30 – looks similar to what we've seen before, and while that's no bad thing, it enters a competitive market that's thriving with new models and technology.
This begs the question: can it bring enough new features to the table to be a serious contender up against three of its rivals – the Canon PowerShot G7X, Panasonic Lumix LX100 and Sony CyberShot RX100 III?
Fujifilm X30 Review – Features
A quick look over the spec sheet reveals many of the X30's innards are identical to the X20. The same can be said for the lens, which covers a focal length of 28-112mm with a variable aperture of f/2-2.8.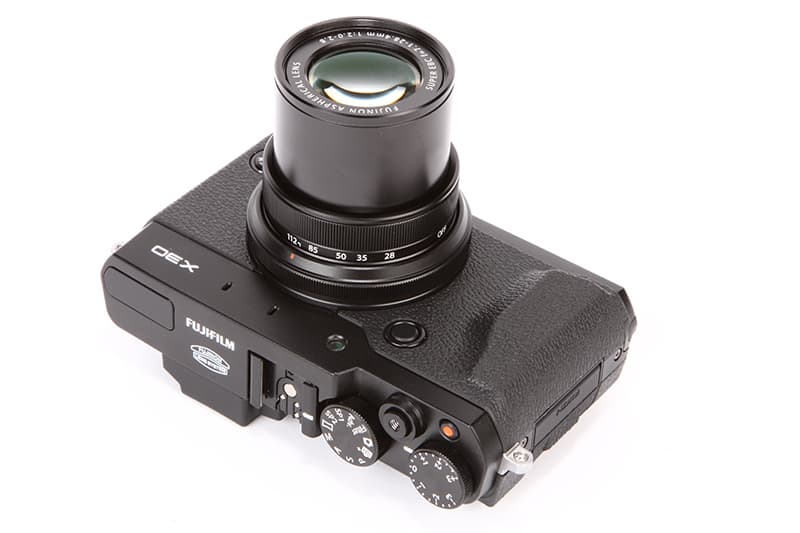 Behind this lens lies the same 12MP 2/3inch-type X-Trans CMOS II sensor as used in the X20, which features its own unique colour filter array that makes the use of an anti-aliasing filter redundant to effectively boost the level of detailed captured, while reducing traces of moiré patterning.
With the same sensor and same lens present, it's perhaps no surprise that the X30 also inherits the X20's EXR Processor II, which permits an impressive continuous shooting burst of 12fps, full HD, 1920×1080-pixel movie recording at a variety of frame rates that includes, 60, 50, 20, 25 and 24fps, as well as a near-instant startup time of 0.5secs.
With so many key similarities to what has already been seen before, I hear you asking the question; so what is new?
Though the technology on the inside is essentially the same Fujifilm's engineers have spent their efforts refining the exterior, with its standout feature being a new 0.39inch, 2.36-million-dot OLED electronic viewfinder that replaces the optical viewfinder from before.
With a 100% viewing coverage, 0.65x magnification and display lag time of 0.005secs, the viewfinder is up there as the best in its class, superior in resolution terms to the pop-up EVF as found on the Sony RX100 III and less tunnel like and more pleasing to use than the EVF present on the Panasonic Lumix LX100.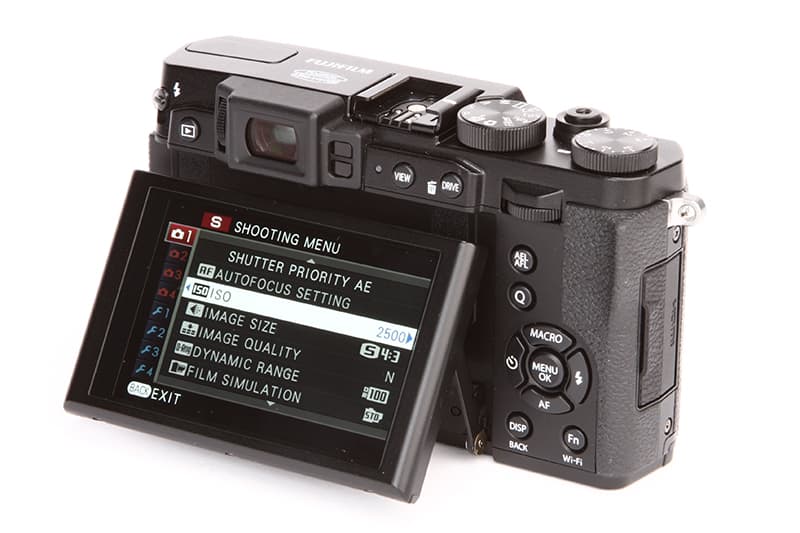 The compositional benefits don't end here and to keep up with the Sony RX100 III and Canon G7 X, the X30 introduces a larger 3.0inch, 920k-dot screen at the rear that can be tilted upward by just over 90 degrees and downward by 45 degrees for easy shooting at extreme angles.
Although touch functionality isn't catered for, the screen is a leap in the right direction and a significant improvement on the X20's rather lacklustre 460k-dot LCD panel that was criticized last year.
Viewfinder and screen aside, other improvements to the X30 include an external 2.5mm mic input, a wired remote input and the addition of Wi-Fi, opening up the opportunity to control the camera wirelessly or download photos instantly to an iOS or Android smartphone or tablet running Fujifilm's Camera Remote app.
With Wi-Fi being notorious for draining battery life, Fujifilm has upped the ante with regard to battery stamina. The X30 is now capable of shooting 470 shots on a single charge – a 200 shot improvement over the X20 according to CIPA's recognized test procedure.